Brighten up your Dynamics 365 Forms with Custom PCF Controls.
There are several options provided by Microsoft to make your form components much more visually appealing. PCF controls are now available in the unified interface and there are a few provided by Microsoft out of the box.
You may also want to checkout the PCF Gallery for some additional free PCF controls: https://pcf.gallery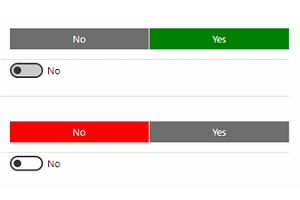 Want to keep informed?
Recent Articles
View all Articles
Popular Tags
Contact Us
Business Hours
Monday-Friday: 9.00am to 6pm
Our
Featured

Clients and Partners

Here are just a selection of our Partners and Clients
World Animal Protection

Thirdway Interiors

Denver Zoo

Vuzion

Click Dimensions

Barracuda